A quiet business revolution has been taking place in the golf course world. New players, strategies, and new management principals are taking over. Most of the top courses, especially those consider "gems from golf's golden age" have been renovated and/or restored. Millions of dollars are being pumped into them.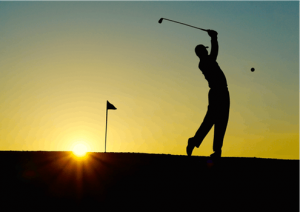 Golf Architect Gil Hanse said, "We're at peak demand right now for the improvement of existing facilities".  Very few new courses are being built. But many hundreds of courses are in process of being renovated in some degree. From 2006 to 2016 nearly 1,000 major renovations jobs were completed.
Ownership and management are now employing professional management practices. The game of running a golf course is looking more like fine tuned marketing and sales organizations.  One manager stated, "We're trying to go the other way from our competitors who are trying to cut costs, defer maintenance, and stay afloat."
The management companies or ownership corporations are leading the way. Publically traded ClubCorp has invested more than $690 million since 2007 in their holding of clubs around the country. They are coming off their 6th year of growth.
Clubs who have made the investments have found membership increases and demand now allow them to raise their fees. Renovated Rolling Green CC in Chicago recently raised their initiation fee from $10,000 to $18,000.
Successful industry professionals say the issues holding many courses down are lack of professional management practices, ignorance of available options and strategies, or pride.  They say some course owners or managers seem too proud to seek help or admit their weakness.
A key strategy for clubs has been to evolve from a golf centric to a family centric atmosphere. Easier for some compared to others. But the lesson was learned years ago that if the family is not involved at the club, it's unlikely the husband will continue his membership.
So, increasing routes to success are out there. Sadly, not every course has a viable option to prosper.  We've watched as once great courses have closed or struggle on unprofitably. For many the route to success means a lot more slow hard work.  The golf industry has undergone massive change over the past 15 years.  Social and economic challenges have battered the old business models.
But what is emerging is catching the eye of investors and entrepreneurs. A growing stream of money is flowing into the golf industry.