Alliance is one of our trusted lighting manufactures here at Wolf Creek. They provide solid brass fixtures, intelligent transformers and LED lamps with the widest operating voltage range in the industry. Alliance offers high quality and continues to push the lighting standards in the industry.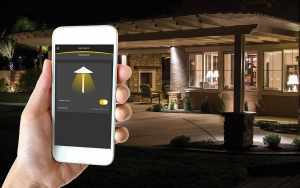 Effective February 2017, Alliance Outdoor Lighting became the first Low Voltage Landscape Lighting manufacturer to be compliant with a DOE (Department of Energy) regulations with two products (it150 and it300). These units have been tested, approved and officially filed with the DOE as meeting the energy conservation standards specified in the Code of Federal Regulations at 10 CFR 430.32 (w). Click Here for DOE Code of Federal Regulations
Alliance transformers are Bluetooth ready and phone app driven. Their low voltage power supply is suitable for indoor or outdoor use.
Click here to read the spec sheet for the it300.
Click here to read the spec sheet for the it150.
Alliance offers online videos to help its users better understand and use the product. Click here to learn more about the operations of Alliance transformers or contact your local Wolf Creek Company representative with questions. Don't forget we offer online and in class instructions on all our lighting products.