While not every case is the same, sometimes the answer is yes. Yes, it is possible to save money by switching systems. The Bethel School District in the state of Washington did just that.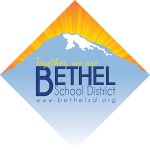 District Irrigation Technician Michael Rushton needed a way to save green while keeping the grass green. Located just outside of Tacoma, Washington, Mr. Rushton's funds were drying up. 
For a number of years, Rushton had been using Maxicom. However, he found the brand too costly when needing to upgrade. His solution: switch to a different water management system. The system he went with was Weathermatic's SmartLink Wireless Landscape Network.
Weathermatic vs. Maxicom
Rushton stated, "When I was shown the difference between the price of [Maxicom]and… SmartLink bundle packages, I was amazed. We could finish switching out the rest of the district for the cost of one school from the competitor's pricing." 
The new program saved water, money, and time. Rushton stated that having SmartLink was like having a few more employees helping out. Even managing multiple locations withing the district, things are now easier. Rushton uses an app to control SmartLink. It's like taking his irrigation controller with him.

When droughts came to the area utility companies were asking for reduced water usage. Rushton was ahead of the curve. He was already using far below the reduction rates they were asking for.
In 2016 a U.S.Department of Education Green RibbonSustainability Award was giving to the school district. This was on Earth Day. Only 15 awards were given that year. Bethel was recognised for "reducing environmental impact andcosts."
"The magic is that our investment in this technology will be paid back within one watering season," said Rushton