Landscaping is beautiful and increases the appeal of any home. But fact is, homeowners are becoming more and more concerned about conservation. Here are 4 quick tips to keep in mind during your next project.
1. Water Conservation 
Irrigation is a big part of many landscaping jobs. And, as you have heard on any news station in the last few years, drought in many regions has become an issue. Some homeowners concerned with conservation may be struggling with installing an irrigation system due to the rising drought issue across the country.
Solutions:
There are ways to own an irrigation system and still actively save water. Design plays a big part in water conservation. Creating an irrigation design that is effective includes a head-to-head design and cautious layout.
Don't water it if it isn't alive!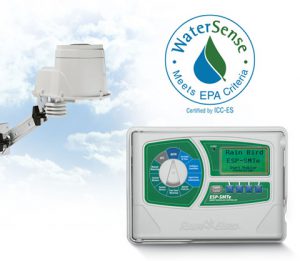 Too often poor designs are watering sidewalks, house siding, and driveways. Save water by only watering turf. Some may choose to use sprinklers to water landscaping beds as well. In most cases, use of drip line will save more water.
Modern technology in the irrigation world also makes it easier to save water. Setting timers and using weather sensing technology such as Rain Bird Controllers helps you better account for rain and outdoor conditions. Use of rain gardens, green roofs, blue roofs, and rain water harvesting is helping with the water conservation movement.
2. Soil Conservation 
Soil erosion greatly effects runoffs and sewers. No matter what the composition, soil is the foundation of any landscape, and it's important to preserve and replenish it when you can.
If homeowners (and contractors) don't take care of the soil, it can get compacted. This can lead to erosion, runoff and even flooding in some areas. These phenomena can not only make a mess of a client's property, but also carry pollutants that ultimately affect the water supply.
3. Plant Conservation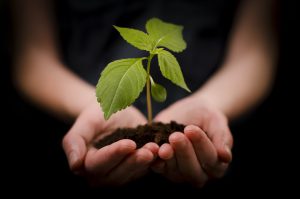 A mistake some may fall into is using the same plants for every landscape. Various parts of the U.S. and even different areas within a state have climates that require different plants. Some plants thrive in certain locations, and some are sure to die, just based on what part of the country or world they come from.
Using native plants will help the landscape flourish. Local plants can stand up to the temperatures, weather, insects, soil conditions and other facts about where they came from.
4. Pollution
Prevent pollution in your landscape and that of your clients' by avoiding pesticides. Take steps now in your clients yard to prevent infestations and plant diseases.
As in the last section, using native plants in your landscape also helps with carbon dioxide. Sustainable landscaping looks for organic solutions to problems where it's possible, because this cuts down on the number of chemicals in the ecosystem
Consider these simple conservation factors when working in your clients' yards and your own.