Chances are you pushed a mower in your youth. You may even be working for a landscaping company now. But, like any other person, you aspire to become your own boss. The pride you feel when a homeowner evaluates you work and forks over the cash only gets better with ownership. 
Although there are ups and downs in any industry and for any business, there are many benefits to becoming an owner of a landscaping company. To start, running a home based lawn care or landscaping service company will be beneficial. As an owner, you're in control of your own destiny.
Industry Overview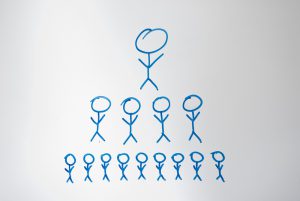 According a July 2018 market research report taken by IBIS World, there are an estimated 511,736 lawn-care service providers in the world consisting of 1 million employees. From independent operations to franchises and divisions of large corporate chains, landscaping companies are everywhere. According to the U.S. Department of Labor Occupational Outlook Handbook 2017, 1 out of 5 landscaping, grounds keeping, nursery, greenhouse and lawn service workers is self-employed and provides maintenance services directly to customers on a contract basis. Of these, about 1 out of every 6 works part time. This means lots of competition.
The market is huge and growing. A 2005 survey by Irrigation and Green Industry magazine concluded that the U.S. green industry, generates $67 billion to $69 billion annually. Additionally, NALP estimates that the landscaping services sector alone generates 704,000 jobs and $35.6 million in value-added services annually.
Identifying the Industry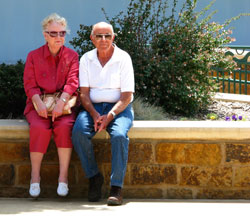 Who are the consumers that drive the industry? The 77 million aging baby boomers, many of whom are affluent homeowners, are the rising influence in this industry. They recognize the value of a well-kept lawn and beautifully designed and landscaped yard, but they often don't have the time or the inclination to do the maintenance themselves.
Of course, baby boomers aren't the only ones to cater to. In general, make the following a focus for your demographic.
Landscaping Demographics
Homeowners who don't have the vision, skill or tools to design their own landscaping
New homeowners who wish to update the existing landscaping
Homeowners who plan to put their home on the market and want to improve its curb appeal with fresh or updated landscaping
Builders of both residential and commercial properties who don't already have their own landscaper on staff
Lawn Maintenance Demographics
Homeowners who are frequently out of town on business
Retirees who don't care to do their own maintenance any longer
"Snowbirds" with winter homes in warmer climates
Golf course managers who may need help with maintenance
Rental property or condominium association managers who are personnel-impaired
Facilities managers for botanical gardens, historic buildings, municipalities and other government entities, universities, cemeteries and other public places with green spaces
Green Industry Breakdown
There are numerous ways to get into the lawn and landscaping industry. The basic types of lawn and landscaping businesses include:
Lawn mowing/maintenance
Sod installation/hydroseeding
Weeding or fertilizer and/or pest control application
Landscape care/maintenance services
Landscape design/contracting services
Landscape architecture services
The Basics of Landscaping
When developing your business you should have a clear idea of what your company will do. Now, this may seem silly, but there are many sectors in the landscaping industry. Some require skill, training and schooling and others require basic knowledge and ability. Major career paths for landscapers include the following.
Gardener or Groundskeeper
This type of green industry professional is usually in charge of keeping up appearances of a space. The person may care for plants and other greenery and may perform that work in a garden, greenhouse or work shed. The difference that sets gardeners and groundskeepers apart from other landscape professionals is that they normally don't do any design work. They only tend to existing landscapes and may render other services like applying pesticides and herbicides, mowing lawns, doing spring and fall cleanups, composting, etc. Gardeners and groundskeepers need knowledge of horticulture and plant varieties.
Interiorscaper or Interior Landscaper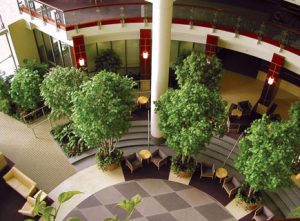 On the more creative side, there is a whole division for business that care for plants in office buildings, shopping malls and other public places. Interior landscapers are usually contractors who provide general maintenance and care, as well as give advice about the types of plants and planters that will complement a building's interior design the best. Interiorscapers often give advice about plant selection, supervise and/or set up or tear down holiday decorations, and offer other services that are loosely related to interior design. Although you don't need a design background to be successful, it defiantly helps to have an eye for color, shape, texture and form. Being able to translate that into green focal points that will complement beautifully arranged interiors is key.
Landscaper
In a general sense, this is the type of person who installs and maintains plants, flowers, trees, sod, and other natural materials like rocks and mulch. Lawn care often is part of the landscape maintenance professional's array of services. A business may also offer minor design services. Also, landscapers may offer additional services such as sprinkler installation or hardscape construction. These types of projects can become very profitable. Some of these services may require training or certifications. Most states require landscapers to be licensed.
Landscape Architect or Designer
Landscape architects often work side by side with building architects, surveyors and engineers. These professionals design and plan projects like new subdivisions, public parks, college campuses, shopping centers, golf courses and industrial parks. The projects require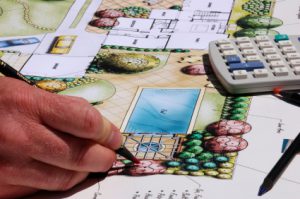 the production of detailed drawings. To make more specifications to this division, you may choose to specialize in a certain type of project; such as waterfront development, site construction, or environmental remediation. Landscape architects also play an important role in historic landscape preservation and restoration. New green movements are being made to aid in water conservation and in stormwater management. This industry is developing and becoming increasingly pertinent.
A bachelor's or master's degree in landscape architecture is required to enter this particular field. Although, the benefit is, licensed landscape architects charge the highest fees. This is why the median pay for Landscaping Architects in 2015 according to the Bureau of Labor Statistic was 63,810 per year. There are many other plant-related businesses that might be of interest to landscapers. For a list and descriptions of Horticulture and Floriculture careers click here.
The opportunities as an owner of a Green Industry company are endless. Being knowledgeable about every aspect of your company and the industry will prove profitable. Building a reputation for your company and creating a focused marketing and financial plan will create more business for you in the community.
As the first part to this four part series, we will continue to dive into challenges that ownership in the industry poses. Be sure to keep reading next week.