Like with any business, there are down times and a constant battle with prices. Whether you are a gas station battling the station across the street in a cent war or a restaurant experiencing a slow in traffic during certain times of the year. Each business sees its own struggles and must come up with a strategy to stay at the top. After reading The Dirty Details of Ownership-Pt1, Pt2, and Pt3, now you must narrow down the financial details.
Identifying your Worth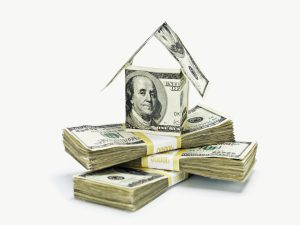 There are many variables that come into play when creating an income for yourself. First year business owners on average earn anywhere from $5,000 to $50,000. Although this number can rise to as much as $160,000 to $250,000 after the first year or two. Typical industry businesses offer services ranging from basic mowing and trimming to landscape design, installation and maintenance, and chemical application.
Lawn & Landscape magazine's 2015 State of the Industry Report offers additional insight into how much a lawn and landscaping company owner can earn. In a report done by Turf Magazine, the 2014 average income of a Green Industry business owner was 53,323 dollars annually. Owners can make negative to millions. It all goes back to your business strategy and how hard you want to work.
Identifying Prices
Another important part of the job is providing estimates to prospective clients. Many people will merely guesstimate prices based on experience and the size of the job. Unfortunately, this method can end up making jobs less profitable. To develop an estimate you must have a baseline for your prices. It is recommend to come up with an hourly rate for yourself and your employees. Don't share that rate with the client, but it should be factored into the estimate.
Creating a Baseline
For mowing, properties with slopes, ornamental, vegetable gardens, and other intrusive structures can take longer than normal. Still, experts recommend pricing based on lawn size. Having an established, formal price structure will appear more professional and will keep consistency among jobs. By automatically building a small extra percentage into each estimated pricing, you can make up for the more difficult lawns that arise.
Because of the competitive nature of the industry, you need to make sure not to over price services. Do research into what industry standard prices are in your area. Check online and into competitor's prices. Most pricing is done by square foot. Figure up the size of your lawn then call competitors to get quotes. Getting their quotes you can calculate the price they charge per square foot. But, you don't stop there. Also enlist a few family members to do the same so you have a comparison. This will help you determine the acceptable price range in your community, and then it's easy to figure out where to price your services.
Evaluating your Work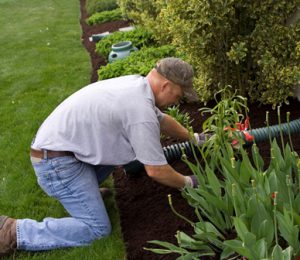 Another good way to determine your rate is to figure out how much it would cost you to preform the job. Then, divide that amount by the number of hours it would take you to complete the job. Add a profit margin, and you'll have a number you can use.
Incidentally, while you don't want to be the most expensive service in town, you don't have to undercut the competition to get jobs. Pricing your services somewhere in the middle or toward the top of the range is a good rule of thumb. Then it's up to you to demonstrate that your professionalism, quality service and reliability set you apart from the competition and justify a higher price than the cheapest kid on the block. Cheaper prices don't always look the best to potential clients.
In the end it doesn't matter how you arrive at your rate, as long as you make enough to make it a profitable job. When considering your rate, think about how much you need to pay the business bills and cover your personal expenses. The goal is not to break even, if you have paid all the bills and you still have a little left to invest, you've found a good method.
Creating an Estimate
No matter the job you are preforming, people will want to know how much it will cost up front. As a result, it's imperative to develop good estimating skills right from the start. There are a number of software packages (like CLIP and LandPro) developed specifically for landscapers that you can use to help you make good estimates. Although, when it comes to estimating on the spot, it helps to have an idea.
To begin, determine what costs will be and then add in a profit. Costs will include everything from materials, labor, equipment, to general business overhead. The estimate should outline the exact services you're offering, the materials you'll provide and anything else pertinent to the job. Be as detailed as possible to ensure you are covering all the bases. In addition, your estimate should be provided for free.
The Wrap Up
After reading The Dirty Details of Ownership Part 1, Part 2, Part 3, and this segment, you should be on your way to better understanding all the responsibilities that come with ownership in the Green Industry. Although there are ups and downs in any industry and for any business, there are many benefits to becoming an owner of a landscaping company. As an owner, you're in control of your own destiny.You can devote as much or as little time to the business as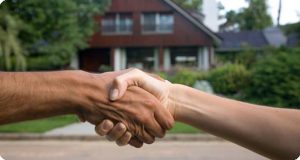 you want. Obviously, the more time you invest the more you will reap. Staying in your home community will mean a short commute to work and you will play a part in your community's growth.
You'll need to market your services aggressively in the spring so you'll have enough clients to carry you through the summer. Then, in the fall, you should be winterizing lawns, raking leaves and collecting past-due accounts. Some business owners also choose to expand their services in to the winter months.Managing time, money, homeowners, equipment and eventually employees is a lot to take on. Because this is a growing and competitive industry it is important to properly identify your demographic and price your services in accordance to the  competition. Consider reaching out to many sources for advice, information and reference in order to develop a successful business.