As addressed in "The Dirty Details of Ownership-Pt2," the Green Industry poses its own set of pros and cons. Owners can have the freedom of flexible schedules and outdoor work, but not at without the cost of a competitive industry and long hours. Let's dive deeper into what to expect.
Daily Time Management
Owning a small business means you'll be more than just landscaping during the day with the guys. While, you may have the opportunity to do that, you will also be responsible for other office tasks.
Office Administration
Besides answering the phone and e-mail, you'll have mail to open and bills to send out and pay. If you decide to accept credit cards, you'll also have to process those credit cards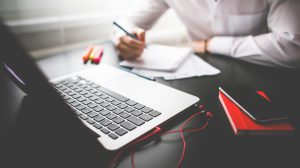 through your merchant account. Doing the "books" may take more time than you think, especially in the beginning. Keeping up with the financial side of the business will keep you a-float. Although, numbers aren't for everyone. Some choose to hire an accountant to handle the numbers, but you still need to stay involved and informed so you can manage the rest of the company accordingly.
Customer service
Tasks include fielding requests for estimates and scheduling appointments. Now that you are the boss, you also have to take the butt of all the complaints and high maintenance customers. An unhappy customer means bad reviews, no money and and slowed business; so it is important to stay on any messages you may receive.
Purchasing
You'll need to buy supplies for the business, including office supplies and tools needed for the job.
Personnel Management
Once you find you need employees, you'll have to spend time interviewing candidates, overseeing employees' work, making up work schedules, and refereeing when conflict arises.
Finding Workers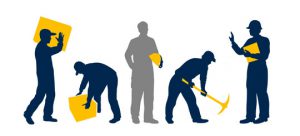 Finding qualified help can be a real challenge. While mowing or planting doesn't necessarily take a great deal of technical skill, it is hard work. Landscaping is often done under uncomfortably warm conditions, which may deter some people. The job also requires a fair amount of physical stamina and the ability to handle power tools. Finding the right person that enjoys that type of work can be challenging.
Ultimately, money is a huge motivator. Providing minimum wage will not attract workers to this industry. The more you can afford and are willing to pay, the less you'll have to spend on advertising, interviewing and hiring. The average for the Ohio area is between 15-20 dollars an hour. Depending on the type of landscaping, wages may be closer to $12 hourly.
To encourage workers to stay, it is encouraged to offer a 25 cent hourly pay raise periodically. This will demonstrate your appreciation for their work and allow for growth within the company. It is a good idea to ask around to see what other service providers are paying in your area and set your base pay rate accordingly.
In paying workers and managing a business, finances come into play. We'll conclude next week, so be sure to check back next week!