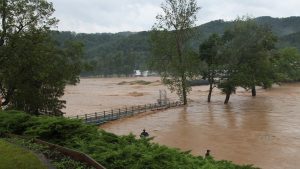 The weather lately has been extreme. Hurricanes have been indirectly effecting all parts of the country. In our area we have been experiencing high winds and mass amounts of rain. In general, it was a very rainy summer; courses have been struggling to stay afloat in some areas. Flooding on courses is a struggle no superintendent wants to deal with.
First priority for course flooding should be securing all equipment away from the water. The last thing your course needs is a budget crisis from essential broken equipment. Know the high points of your course before tragedy strikes. In extreme cases you may need to fortify your main buildings such as the club house. Although, hopefully we wont experience this amount of flooding in our areas. next shut off electricity to irrigation lines and other nonessential areas to avoid further damage.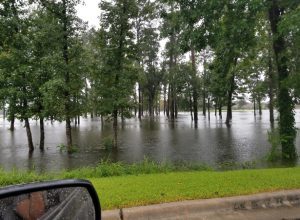 Extreme weather can come unpredictably. Make sure your course has a plan of action set up before tragedy strikes; you will save yourself a lot of money and time.
Click here to read more about course flooding and the steps one course must take to protect themselves from floods.