Indicator Lights have been around for a long time. With the advent of LED fixtures it seems that more and more manufacturers have moved into making them.  Light Emitting Diodes (LEDs) are more water resistant. They are smaller than incandescent lamps. And, they are cool to the touch. This allows manufacturers to create fixtures that they could only dream about a few years ago. 
Indicator Lights tend to be small size fixtures with somewhat limited lumen output and limited to no adjustability. However, they are taking the lighting world by storm. This is because of they're robust, small in size and flexibility.  If you can drill a hole (or install a concrete pour kit) then one of these flush mount fixtures may be the perfect fit for your lighting application.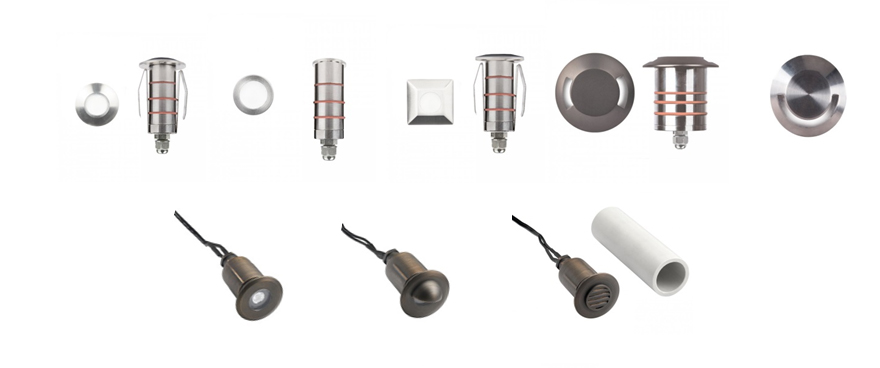 These fixtures are generally meant to be core drilled into hardscape materials.  They can be installed in:
decks
pavers
bricks
timbers
patios
walls
pergola beams
ceilings
niches
steps
and more
Floors, walls or ceilings – the possibilities are limitless.  Some are integrated LED while others use a drop in LED lamp.  Many are ADA-compliant (Americans with Disabilities Act) so you can tuck them into areas to mark paths, ramps, edges, etc. without impeding handicap access.  Larger versions of many of these fixtures do exist, but they are considered to be in-grade up lights, rather than indicator lights which by design are smaller and have a softer/lower lumen output.
So next time you have a lighting project that needs a small, subtle spot of light try an indicator fixture! They allow you to put light where you need it without having a fixture get in the way.