The news is booming with press on the struggle of drought and the need for water conservation. Although, according to the U.S. Environmental Protection Agency, one-third of all residential water is used by landscape irrigation systems. In addition, some experts estimate that 50 percent of that water is wasted due to evaporation, runoff and improperly operating landscape irrigation systems. One broken sprinkler can easily waste 300 gallons of water in a single night.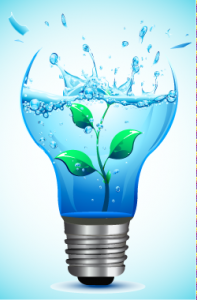 For landscape companies that offer irrigation maintenance services, this is great news. Adapting more efficient irrigation systems is very lucrative work. Unfortunately, water conservation doesn't occur with just a change in irrigation systems. Customers must also be educated to understand that proper maintenance methods carried out at properly scheduled intervals. This translates into saving a bundle of money and water.
Educating the Customer
Customers will pay top dollar for a service if they understand the value of what they are receiving. It's very important to educate customers on the benefits the program offers, being careful not to give all customers the same systems. You first need to do a complete evaluation of the customers' irrigation system. Compile a detailed report and advisory for your client.
Breaking Down Irrigation
Service visits include evaluating the condition and performance of the components, and making any necessary adjustments or repairs. Technicians inspect sprinklers twice annually, measure water pressures and test controllers and all of the systems' electrical components. You have to create a need for the customer. Clients will keep your services because they understand the value of your services and the value of their homes.
Not everyone will understand an irrigation system, even if you explain it to them. Getting a customer to grasp that an irrigation system is not just a bunch of parts put together is important. An irrigation system must be laid out in an efficient manner, to apply water more effectively. Irrigation is a science in the sense that you must also balance factors in the landscape and environment to create the most efficient system.
Making them Understand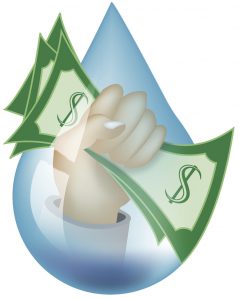 The other challenge is when working with clients that have systems that are 15 or 20 years old. People have a misconception that even though their system may be wasting water, it is still less expensive and better than replacing it. When in this situation, put the finances in perspective for them. Give them three quotes; one for the minimum repairs to bring their system up to operating standards,a second for a full irrigation conversion to save water, and the third to do the maintenance.
By conducting a thorough inspection of each zone, you can better present the facts to your client. Everyone is looking for a deal. So, expect some homeowners to accuse your rates of being to high. In most cases, the homeowner has not even compared your prices with other companies. They know what they want to spend, not knowing the labor that you will have to do. Realize that not everyone will be the right client for you. You shouldn't reduce your prices to a level you won't make money, just to get a job.
Make your Value
Stress your value. Having reviews and documented proof (pictures, certifications) of your experience is an easy way to convince customers of your value. Knowledge is power, the more a customer know about the importance of their irrigation system and maintaining it, the more likely they are to hire you for follow up services.
Simply being the resource for their questions and issues can get you the job. It is surprising how much water is wasted due to homeowners simply not knowing how to set their controllers to the correct settings.
Knowing What to Charge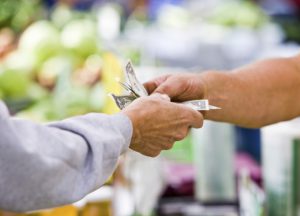 The biggest challenge contractors face when pricing irrigation maintenance services is understanding what other professional trades charge for in comparison. There are so many competitors working right next to you. Many fail to look outside their contacts to figure out what others are charging. Contractors too often undervalue the pertinence of an irrigation system to a homeowner.
Keep in mind all the little details when pricing an irrigation system installation. The obvious costs include wages, gas and materials. Also consider the cost of vehicle maintenance, insurance, office supplies and other less obvious expenses. Although, don't just look at material costs and hourly work. This is where value comes in, you have a trade that is needed by others. You deserve to be payed more than you think.
You want to be fair to your customers; but at what cost? If you are giving the proper services and attention to the job, customers will be willing to pay what it deserves.
In conclusion, measure your value and be fair. Determine how much experience you have, the quality of your work, your efficiency and find out what others are charging. Customers will respect you and be willing to pay what you desire if you sell yourself correctly. Be fair and educate them in your world and they will keep coming back.