Keeping an open line of communication between you and your client should should be a key attribute in all of your projects. Clients appreciate customer service. They want to know that their input matters. Think: questions, questions, questions; before, after and during a project. 
Questions: Before, During, After.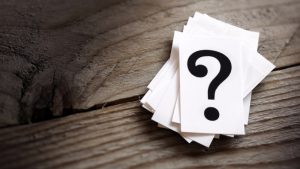 Shape your questions to meet your client. The questions you ask a first time client are different than ones you would ask a long-time client. Some question ideas for a newer client would be the following.
BEFORE:
What are your important goals for your landscaping needs?
What issues are coming up for you that we should be aware of or thinking about for you?
DURING:
How are we doing?
What do we need to pay more attention to?
AFTER:
Did we meet your expectations?
How can we improve for next time?
Is there anything we could do to make doing business with us easier?
Put Your Business in Good Light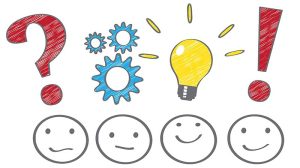 Asking questions is serving several purposes. You are showing them you are still invested in their satisfaction. You don't want to get their money and run. You will have a greater client return if you have good customer service skills in addition to your hard work. There are ways of framing questions so that you can get a certain affect. For instance, if you want to remind your client why they like you and want to continue to use you, ask questions like the following.
What is the one thing you hope we would never stop doing?
What is the most recent example where we exceeded your expectations?
When did we fail to meet your expectations?
What is the most valuable part of our service that we provide for you?
Are your invoices clear and easy to understand?
Can we improve our communications with you?
What are you plans for [problem on client's property]? How are you dealing with it?
What services do you wish we offered?
Asking questions like this will allow you to gauge how your company is doing but also brings your good attributes to the client's attention.
Question for Important Info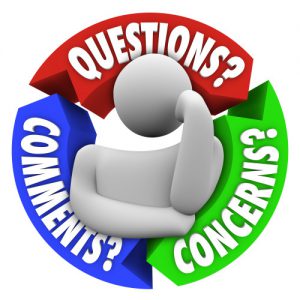 So, you just got a new client. Do you know where they came from? If they found you, you'll want to use that method to allow others to find you as well. Also, knowing what mediums your clients use for communication will allow you to better target your marketing sources. Ask the following questions to get a better understanding of where and how to market your business.
How did you find us?
What did you search for on the internet to find us?
Can you give me suggestions for improving communication with you?
Is there anyone else you would recommend us to?
How can we make sure that you want to recommend us to your friends and neighbors?
You don't know until you ask. Ask questions to hone in on better marketing strategies and to improve your overall performance as a business.