From year to year we see new trends in the Green Industry arise. Currently, landscaping is seeing trends in outdoor living and gardens.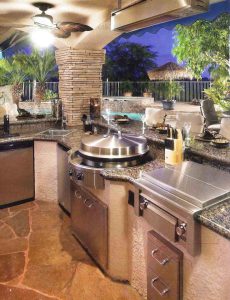 Homeowners are getting more creative with their outdoor spaces. A backyard no longer consists of a few trees or a garden. Homeowners are requiring more hardscapes, fountains, lighting, irrigation and drainage. This is good because it is giving landscapers the opportunity to make more money. Although, this also means more pressure to learn new systems and keep up to date on the latest products.
Adding a simple water feature can add thousands to your bottom line in just a few hours, but also means hours of learning how to install it. Wolf Creek Company offers online courses through our portal to help contractors stay up -to-date with the needs of their clients. Our staff is also knowledgeable and here to help you in any way they can.
Design is another aspect of landscaping that homeowners are demanding. Homeowners want to see a clear design for their space, meaning you need to have the tools and skills to do so. Simply plopping plant beds in a yard no longer flies.
Modern landscape and building designers are finding creative ways to blur the boundary between indoor and outdoor spaces. While the traditional garden space was clearly distinct from the interiors, the modern garden is part of it. This creates a seamless link between indoor and outdoor activities.
Homeowners want to enjoy their outdoor space just like they do indoor. This is a great opportunity for contractors to make more money and up-sell. A small project can go from simple and bland to luxurious and extremely profitable.
Keep in mind what the homeowner wants when making your design; however, don't be afraid to drop in a few features that enhance the space. Adding a small fountain or water feature will impress a homeowner and they will have a hard time turning it down once they envision it in their space.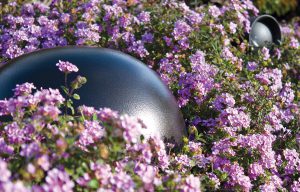 Another addition is Sonnarray Speakers. The perfect system to offer your clients is the SONARRAY SR1 system. The SR1 is a complete outdoor audio system. This outdoor sound system offers balanced volume levels for areas up to 2000 square feet, providing your client with greater ambiance in their outdoor living space.
If you're looking to make more money for yourself and your business, learn to play off the trends. Choosing a few products that have good profit margins and you can easily learn to install will help your business grow tremendously. Listen to what your homeowners are asking for and meet their needs, that is where the money is! contact your local Wolf Creek Company Branch for any questions about new products or up-sells you could be offering.