Many small business owners don't understand the value of marketing. With proper marketing techniques, ROI (return on investment) can be tremendous. In an industry such as this, competition is too great to miss an opportunity to better market your company.
Relying only on current customers is a false since of security. People move, and needs change. Your faithful customers can leave at anytime. Not planning ahead by developing good marketing skills will greatly hinder your growth possibilities. To keep a steady flow of new customers calling, you need to make marketing your landscaping or lawn-care service as routine as maintaining your equipment.
The next question is, how much does this cost? Well, many marketing strategies can be done for free. With a little help and a little reading you can maintain a good presence in your area.
1. Everyone is Online, You Should Be Too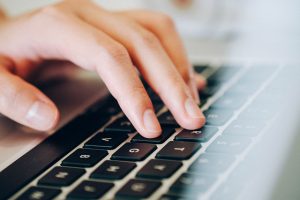 Typically the first thing someone does to find a business is to search online. Develop an online presence through social media (see number 2) and a website. If you don't have either of those, get them! The more professionally developed your business looks online the more reputable you appear. Keep your information current and simple.
Including a portfolio of your past jobs and a simple About Page are important to include. People fall in love with small businesses because we are always rooting for the "little guys." Tell your (short) story and how you developed your business on the About Page. Create a personality for your company, showing that you are more than just a business. Functionality is key. Make your website easy to navigate and eye appealing.
Also, including an "offer" on your website may be useful. Offers such as free estimates, free newsletter subscriptions, and coupons will help draw more customers in.
2. Don't Forget Social Media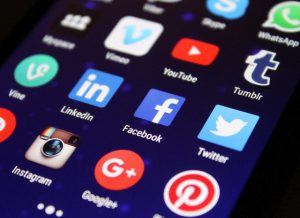 Social media isn't going away. The big names you should know are: Facebook, Instagram, Twitter, Pinterest , and Google+. However, this doesn't mean you need to be jumping on all of these at once. Instagram and Facebook are both owned by the same company. Posting pictures of your work on Instagram can automatically post to your company's Facebook page. Facebook is still the most used social media platform on the planet.
If Facebook isn't your thing, Twitter is fast and easy. You get 280 characters per post, so you don't need to say much. The down side is that it moves fast, so you'll need to post more often. Pinterest is huge for the Green Industry because home owners love to "pin" images of things they want to see completed in their yards. Add your contact information to your images for free ads, provided people "pin" them. And, at the least, set up a Google+ account. This will help with your website's search engine optimization.
The catch with social media is that you need to be active, not passive, with your posts. If you see people commenting don't leave them hanging! It is "social" media, so be social. The last thing you want to do is set up social media accounts and not use them. An abandoned social media account looks like an abandoned business. This is also why you don't want to jump on all of these at once. It's overwhelming! So, just start with one and add more as you feel comfortable.
3. Don't Just Go After Their Money, Make Them Clients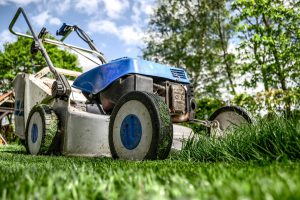 As the saying goes, it costs six times as much to acquire a new customer than to keep a current one.  By creating relationships, not sales, the sales will come naturally. Clients that like and trust you will come back and they will tell their friends. That's free marketing!
Part of marketing is marketing yourself. If you provide personable, excellent customer service and relationship building you are developing the potential for repeat business.
Do this by making sure your customer can reach you, you respond quickly to their questions, and you are a source of information. Organizations that provide knowledge to their customers do well. They are seen as trusted experts. People will learn to rely on your recommendations once they see you know what you're talking about. Developing a newsletter that you send out seasonally with tips it just one idea that would keep you in contact with current/future clients and build your reputation. The idea is to become trusted in your community.
4. Ask Them How You Did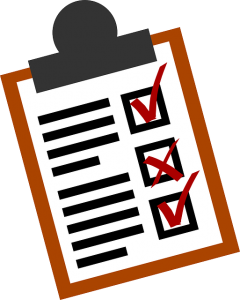 A really simple free marketing technique is getting reviews from your past customers. The best way to get new business is the old-fashioned way: referrals and word-of-mouth. This is especially true for small businesses with tight budgets.
People won't typically offer to give you a review, you'll have to ask for it. If you ask, and did a good job, most clients would be OK with helping you out. Online customer reviews are often trusted.
Reviews also serve as a great resource to include on your website. However, people will usually require an incentive for referrals. Offer clients a discounted service for each referral. Leaving clients with a few business cards and flyers will make it easy for them to pass the word on.
5. Off Season Doesn't Mean Stop Marketing
Too often contractors who are doing marketing presume that advertising stops once the season is over. WRONG! Homeowners are planning their spring projects and saving up for renovations even during the winter. If they see your company's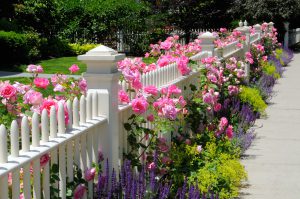 marketing during the off season, they are more likely to call you come spring. They may even call during the winter to make sure they can be the first on your list once the season turns.
If you aren't getting your company's name out there how can you expect your company to be the one clients call first? Think about it, how often do you scroll down a page on the internet and remember every Ad that was on the page. Never is the answer. So, why would a homeowner remember your company after only seeing it once on their screen?
Yes, the off season you can market a little less, but you don't want to go completely dormant. Push your marketing most before and right after the season. This will give your business the first and last push it needs to make your yearly numbers.
A good marketing idea for the off season is keeping in touch with past clients. Remind your clients how great of a job you did by sending a simple flyer, post card or newsletter. A quick survey with just three to five questions at the end of a season will let you know how you did. And, it will remind them of why they hired your company.
So, what are you waiting for, start marketing your company!