At Wolf Creek Company we expect nothing less than awesome out of our team members! The WCC Golf team works hard every day to provide superintendents the best products and service possible. We believe relationships are important, that's why we aren't really sales people, we're problem solvers.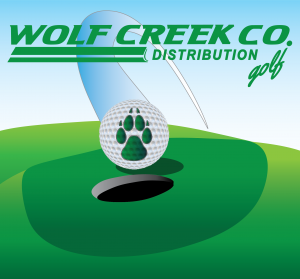 Brock Diddle, Irrigation Specialist and Engineer for WCC Golf, says, "My favorite part of the job is showing up to a golf course with a frustrated superintendent and leaving there as a hero." Helping fix problems and making their job easier is what the job is about.
Diddle has been in the industry his whole life. In a sense you could say he lives and breaths golf. When he was young he used to drag nine hoses around with roller basins. Something had always intrigued him about how water gets thrown through the air to water grass. His parents owned a golf course for 30 years, which led to accepting a position as an assistant superintendent at age 16 for Northstar Golf Resort. At 21 Brock went on to take his first superintendent job for OSU Golf Course followed by a position at Double Eagle Golf Club. His career in the Golf Industry led to him joining the Wolf Creek team. "So you could say I was born on a golf course," Diddle jokingly added.
This will be his third season with Wolf Creek and he is optimistic for the industry. Diddle has gotten to know many courses in the area. He says financial struggles are something every course can relate to. Although another commonality is finding labor workers. The industry as a whole show struggles with finding workers. Youth are becoming less interested in labor intensive work, which is stressing the courses. When asked what he is most excited for in 2017, Brock said the release of the Version 8 Rain Bird Software Mapping.
So the question on everyone's mind is, how can I become as awesome as Brock Diddle? Well, he says learning from trial and error is the best way to do it. If you don't try or ask you'll never know. Diddle knows this well, when he was 17 he caught a satellite box on fire. He knew not to do that the second time around!
Diddle is just one of the great industry professions that Wolf Creek has. For any Golf Industry questions feel free to contact Brock at 216.470.2582.