Did you know Wolf Creek has an online training portal? Well, you do now! As an extension to our WCCU Winter Classes at our branches, we also offer online classes. To grow your business it is important to understand leading products, services, and technical skills in the industry. Normally $50 yearly, for 2019 we've dropped the cost to just $35 per user.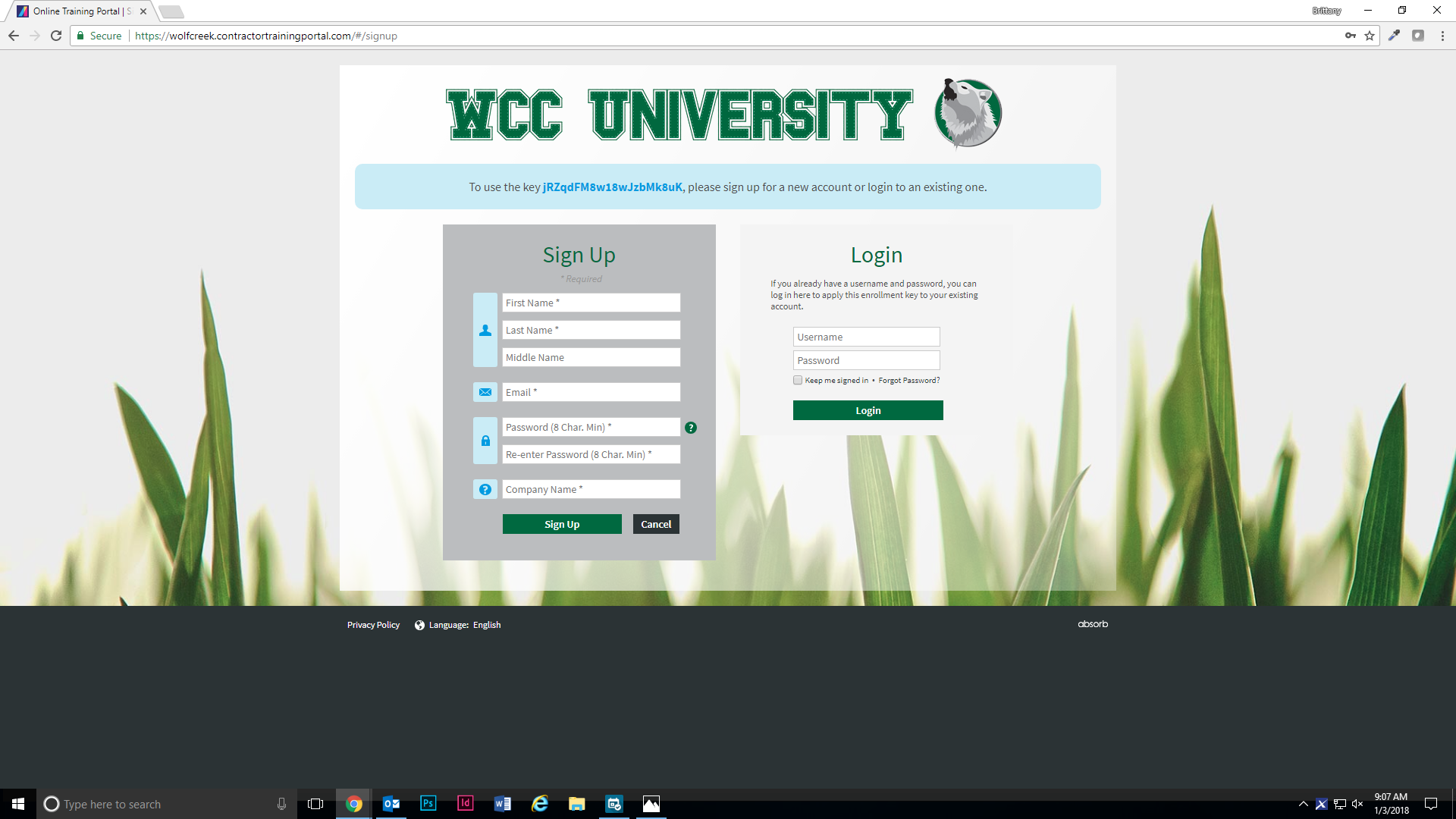 Advantages of Online Education
Learn at your pace–  Online training classes are broken into short modules.  You can start and stop a module at your leisure.  You can listen to a section again if you need to.  You control how fast the class moves.
Learn in small chunks–  Large topics are broken into several modules.  You can spend as much time on a module as you want then move onto the next.  Perhaps you only have a few minutes each day, no problem. Just work on the online training classes at your own pace.
Learn only what you want to–  While there are many topics and classes, you only take the modules you care about at the time.  You can always retake a module or add another.  You can even just pay attention to certain sections inside a module.  Your learning experience is totally in your control.
Learn 24/7–  Once the season kicks in time becomes a major issue.  Online training classes can be done any day at any time.  Even just a few minutes in the evenings can help you learn valuable information.  24/7 access also allows new hirers ability to learn in the off hours.
Each user will have history tracked and receives a certificate of completion once a short test is passed.  These online training classes count towards most CEU programs.
Classes are a great way to get yourself and your team ready for the new season. Our classes cover fifteen topics including:
Artificial Turf
Backflow
Business
Drainage
Drip Irrigation
Electrical
Holiday Lighting
Irrigation
Landscape Lighting
Outdoor Living
Pumps
Sales Management
Vendor Webinars
Water Features
Weed Control
Even more…
Grow your business by improving your current skills and learning new services to offer customer! Click here to sign-up for the portal. Contact your local branch with questions.