Outdoor lighting is a growing trend for many in the landscaping industry. We are experiencing more and more homeowners interested in expanding their indoor living, to the outdoors. So, just how big is the market really?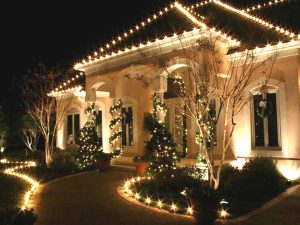 The worldwide outdoor lighting fixtures market is estimated to be worth 20.4 billion in US dollars. This number includes 10 billion in LED fixtures. Since 2010, the worldwide market for outdoor lighting fixtures has seen a growth of 33%. Although we saw a downturn in 2015 of 3%, the market is expected to have a growth of 5% in the coming years.
The market study, Smart Lighting Market – Global Industry Analysis, Size, Share, Growth, Trends and Forecast 2014 – 2020, expects the value of outdoor lighting worldwide to come from 21 billion in 2013 to 56.6 billion by 2020.
Smart Lighting's Role in Growth
With the lighting industry clearly expanding products just in the last few years, the possibilities are endless. This means many lucrative opportunities are upon Green Industry workers. Smart lighting solutions are now being offered. This goes even further past the use of LED lights. Smart lighting solutions enable remote controlling of lighting systems using wired or wireless technologies. The smart lighting market is primarily driven by the increasing demand for energy efficient lighting systems for reducing energy consumption cost.
Smart lighting will play a role in the expected significant growth during the forecast period. According to the study, residential application of smart lighting has the highest growth potential of smart lighting in the next few years. There is also an increasing demand for smart lighting due to the environmental effects and convenience.
Replacement of traditional inefficient lighting systems with sensors enabled automated lighting systems is creating new opportunities for the smart lighting. Contractors now have an easier way to sell lighting. Another replacement homeowners may be looking for are replacing traditional incandescent lamps with LED lamps.
So, as a contractor, take advantage of the growing industry. Adding an outdoor lighting system to a homeowner's house means more money in your pocket and it is an easy addition to an irrigation project.