Landscapes and plants do a lot for us. Some benefits can be measured in dollars others by improvement to our living environments. The National Initiative for Consumer Horticulture prepared a nice diagram to show the many landscape benefits.
A couple of key numbers illustrate the effect our industry has on our national economy;
• $196 billion dollars
• 2 million jobs
Sure other industries might be bigger, but the landscape trades offer something much more dramatic and long lasting into our daily lives.
• Plants in the workplace reduce employee sick time by 14%
• Well-landscaped homes are more valuable; since homes represent 25% of personal wealth, outdoor plants pack a powerful personal finance punch
• American's are growing more of their own food—25% of all Americans grow berries, veggies or fruit trees
• Shaded roadways save 60% of repaving costs
• America's public gardens generate $2.3 billion in tourism spending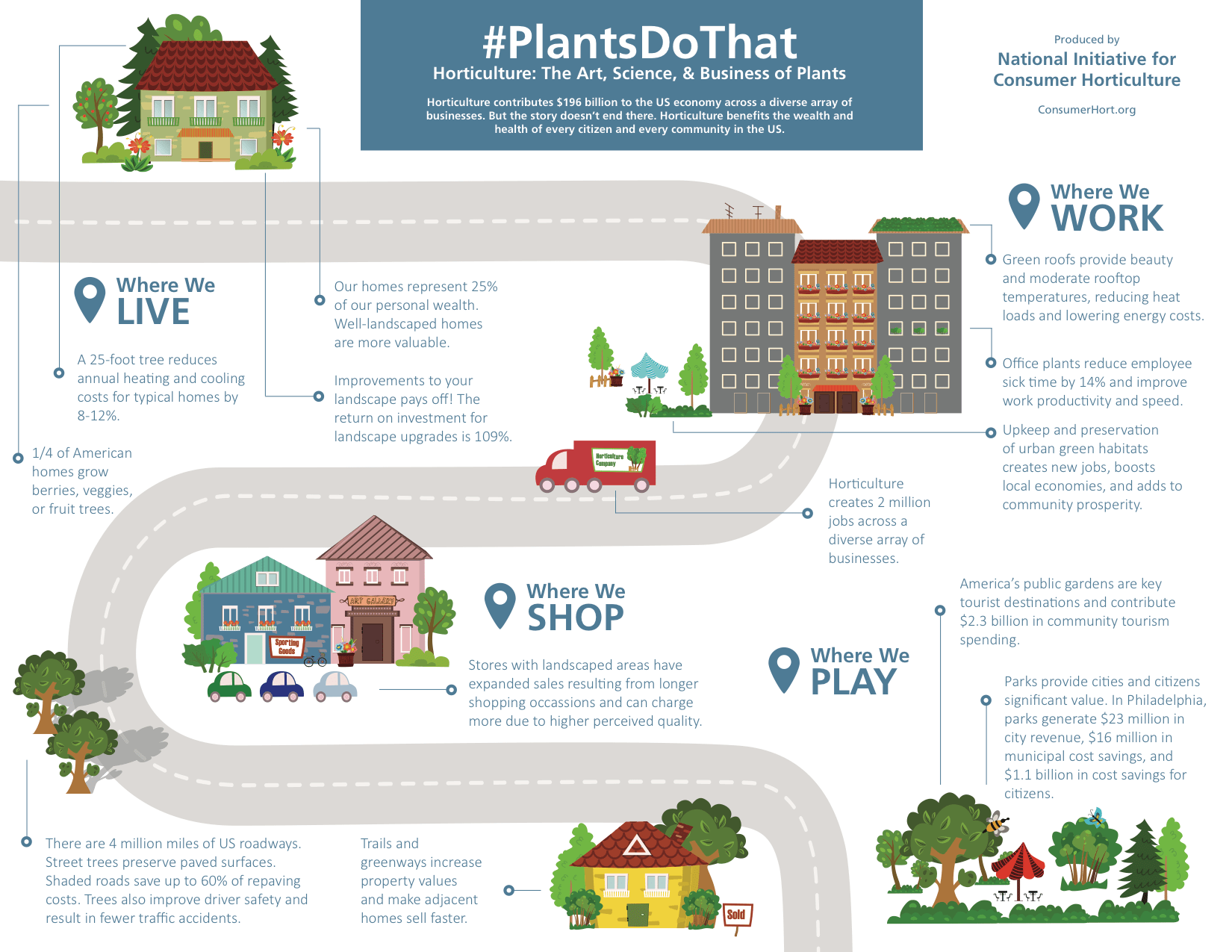 We are part of an industry providing substantial economy and health impacts. Be proud of our Green Industry.