In this business, your clients could make or break you. For one, they pay your bills. Also, what your clients think of your company and how they perceive your work performance is many times the difference between success and failure. Create loyal customers by making them feel comfortable dealing with you and reassuring them that you are their best service provider. You have to earn a customer's trust and satisfy their needs over time. it could take one job or 15. Each person will react to you differently.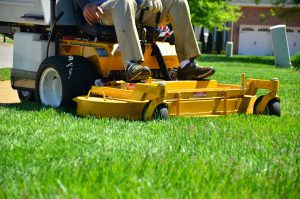 Build a brand for yourself. In this I mean a reputation in a sense. Once people are familiar with you and know what you represent, they will be attracted to your company. So, be careful because your performance and interactions effect your company.
A successful brand separates themselves from their competitors. Clients want the highest value and the best performance. Starting with the price is not always the best route to go. If you convincing clients that the company is the best overall value and emphasizing quality is a large part of brand management, the price won't matter as much later on. Your goal should be to present a value proposition that lets clients know you operate efficiently and provide good services at the lowest possible price because you are a well-run company. There are three main ways to promote your brand.
1. Promote Sincerity
Be forward about your skills and downfalls. If you excel in irrigation installations but aren't as familiar with outdoor sound systems, be sincere about it. Don't promote services toy don't perform well in or aren't confident in providing top quality results. Clients will be skeptical when you are stretching the truth or unsure about yourself. Tell them directly if you need can't preform a task. Another option is to outsource. If you can't do a task your client requires, tell them you know someone who can. This will make you money if you hire them rather than a client finding someone else on their own.
Successful owners are consistent and sincere in all their promotions and advertising messages. The website, brochures, signage, vehicles and signatures should all speak to your brand message. Pick a simplistic way to deliver the message for your brand. You don't want to confuse people or go into too much information. You want clients to remember one positive thing about the company, not be confused by numerous slogans or messages.
2. Relate to Clients
Figure out what the customer wants and you will find your brand. Ultimately, your brand should speak to clients from their perspective, not yours. A good brand gives clients the impression that you are their best choice and will take great care of their property. An extension of that are your employees. Employees have interactions with clients on the site all the time. Your employees should relate your brand message too. It is important you are conveying that you care about how their property looks to a client.
Be a part of the community. Getting your brand in public during service event and other community interactions will help you. You can grow to be a company the whole community trusts because they know and are familiar with you. You must show that your company stands for something. Stand up for your brand, but never talk poorly about a competitor. Speaking positively or neutral about a competitor will seem more respectable to a client.
3. Secure Testimonials
Reviews, reviews, reviews! Have every satisfied client write a testimonial to your services and business. Keep in mind, good reviews have to be earned. Ask a client if "they would like to complete" a survey, or complete a review.
Use these reviews wisely. Publish testimonials on your website and brochures. In addition, make sure account managers and salespeople mention testimonials when talking to prospective clients. New clients are more likely to be persuaded of your company from past customer reviews than from just your word.
Your brand tells current and prospective clients why they should do business with you and not your competitors. Brand management is one of the most important and compelling opportunities to grow business and advance your company's position in the market. If you have not branded your company, get started this winter. Develop a quality image with a brand that tells clients how good you are and why they should use your services.
Follow the following 5  customer service techniques to make branding your company more successful.
Make price irrelevant.
Have compassion and empathy.
Know your customers. Follow the FORD rule: Family, Occupation, Recreation and Dreams.
Do more asking and listening rather than talking and waiting.
Eliminate negative verbal cues.