The Internet of Things just keeps moving forward. Home owners want smart houses and smart landscaping for their smart houses. The Rain Bird LNK WiFi Module has simple plug and play design, advances app design, saves water and has simple multi-site management.
We have replacement panels available for models older than January 2017 to ensure they properly support the new WiFi functions. The ESP Controller WiFi enabled upgrade panel normally runs $46.85, and the WiFi adapter would be $78.08, a total of $124.93. However, through February 28th, you can get both the WiFi Module AND controller for just $99, exclusively from Wolf Creek Co.
It's Simple to Use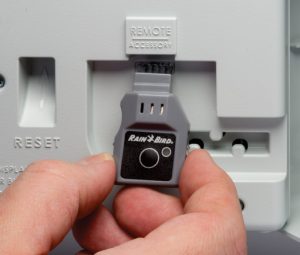 The simple plug and play technology is designed to work with controllers you already understand and install.To upgrade existing controllers, simply plug the LNK WiFi Module into the accessory port and open the app. The LNK Module operates like a remote onsite and provides complete access to the irrigation system while offsite.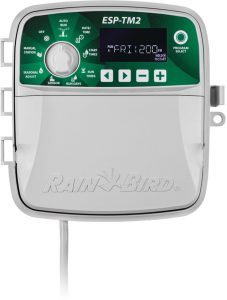 The advances app technology is simple to use and provides homeowners with the access they need and desire.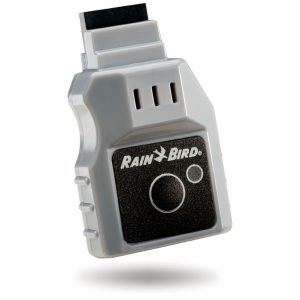 Professional features allow for easy multi-site management for contractors. Built-in notifications provide troubleshooting access, simplifies service calls, and warns when freezing conditions are expected.
Save Water
The watering saving capabilities allow automatic weather adjustments to be made. Provide daily run time changes to save up to 30% more water. Its superior programming capabilities are designed to meet the most stringent water restrictions. Manage the system with instant, real-time access.
This simple multi-management system is designed for contractors who manage multiple controllers and sites. Quickly group controllers by geography, sub-division, street or what ever process works best for your company. Technician efficiency increases and service calls and/ or winterizations are simplified.
Homeowners Want New Tech
With more and more homeowners desiring to have control at their fingertips, Rain Bird has created its new WiFi Module. With this system individuals can manage ESPMe and TM controllers from their mobile devices.
This new WiFi Module offers simple remote access, and can also help irrigation sites use up to 30 percent less water with critical, real-time alerts and integrated water management features. The WiFi Module is a small device that plugs into an accessory port on Rain Bird's new ESP-Me, ESP Mei, and ESP-TM2 controllers. And, online access is provided free by Rain Bird. Their free app will work on any phone or tablet.
Contact your local Wolf Creek Company location to learn more and order today!