Earn free professional nighttime photoshoots to show off your best lighting projects – with a purchase of FX Luminaire Products.
This is a win-win all around: your clients will love their lighting and you will earn free professional nighttime photo shoots. Use FX Luminaire's materials to wow your customers and add class photography to your own portfolio to showcase the beauty and advantages of outdoor lighting. You can let your customers know that outdoor landscape lighting is an affordable way to beautify their homes and create additional living space without costly renovations. By adding a low-voltage lighting system to enhance outdoor gatherings and make their home safer by illuminating walkways, highlighting architectural details, and creating curb appeal.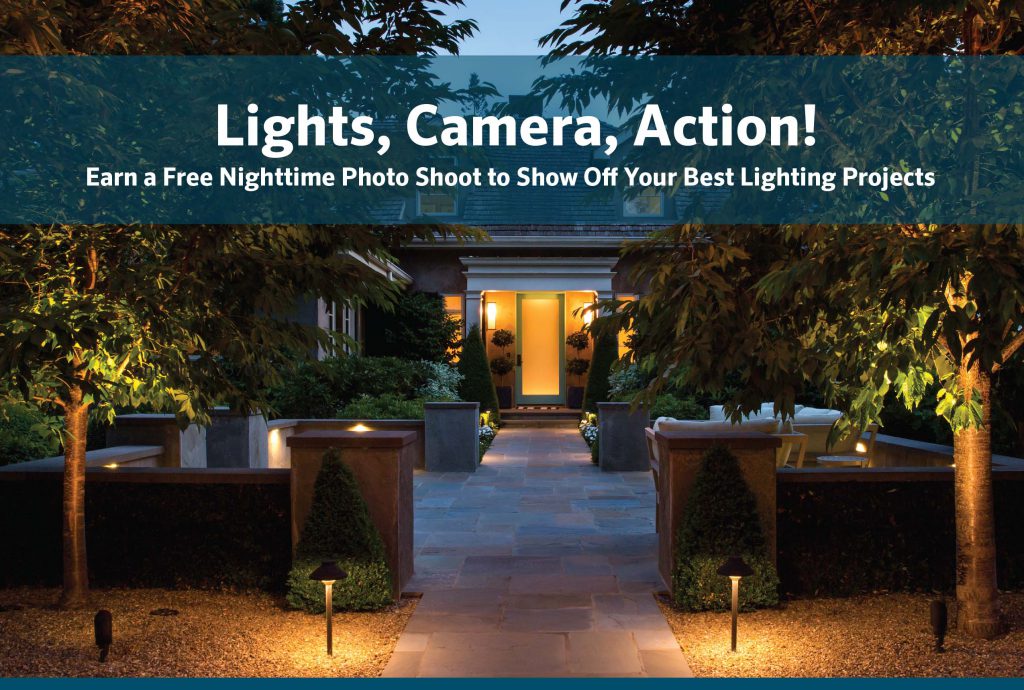 Either buy $10K in FX Luminaire product and receive one professional photoshoot or buy 20$k worth and receive two shoots. Your Wolf Creek representative is ready to work with you, so stop by our location or give us a call.