A dumb question really, we all have to utilize the tools available to operate our businesses or we will become obsolete.
Proactive Green Industry operators have been looking at their business operation efficiency for many years, and some have made great advances. You probably realize you ought to digitize, but don't know what tech to use. The first step is to define what you want to get done.  In order to be truly innovative ask yourself: "Why do I want to get it done?"  That's the easy part; you can likely name several business tasks you'd love to improve upon, so you can advance your bottom line. The difficult part is picking the software and hardware solutions that best fit your tasks.  You certainly can ask around and study websites, but wouldn't it be nice if all the leading landscape related tech companies were in one place where you can talk with the folks directly and see demonstrations as well?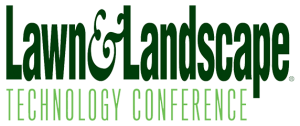 Well, Lawn and Landscape magazine has exactly such an event planned for this coming February 19 through 21 in Orlando. You can learn from industry professionals who have successfully integrated software and technology.  You can register and find more information at Lawn & Landscape Technology Conference.