The internet is a great tool for marketing. There are so many cool ways to promote your business like social media, YouTube, SEO (search engine optimization) and many other online and offline techniques. So, why is flier marketing still so effective?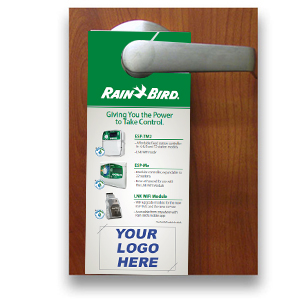 There are two main reasons for this. First, people still prefer to have something in their hands that they can touch, feel, save on their desks or shelves and come back to when they are ready. They can save the flier in case they don't necessarily need it right there and then, but think that they might make use of it later. It is a good reminded for them to hang on the fridge or in their office, rather than getting lost in a stream of emails.
Secondly, it is also effective because you decide the distribution. In flyer marketing you can personally decide the area you distribute, at what time and even down to the individual homes. By doing so you can target your ideal potential clients.
Although, the down fall with this type of marketing is that some owners choose to mass distribute. Yes, the more people that see your flyer the more likely you are to reach a customer. But, consider all the money and time you waste by distributing at that bulk. Mass distribution typically is the down fall of flyer marketing. In this case, less is more. By distributing fewer flyers in a more personal way, you'll get much better results.
Sometimes it is hard to identify what a good flyer really looks like. You want to create an appealing ad that doesn't get immediately thrown in the trash. To get people to read your flyers, you should start thinking of them as personally written letters. The truth is, people will be much more receptive to a flyer if they know it was written specifically for them. By being friendly and approachable, your customer's neighbors will be much more receptive to the flyers you'll be distributing throughout the neighborhood as you wrap up the job site. Three great places to put flyers are
under the neighbors vehicle's windshield wipers
hand them directly to any neighbor you see walking past the job site
tape them on the front doors of near by homes
Key Elements of a Good Flyer
First, start with a good headline. Be sure to briefly explain who you are and how your services can benefit the potential customer. Customers want to know what you can do for them. They may need your service but don't know it until you tell them.
Second, have a clean layout. Customers will not spend much time looking at the flyer. You want it to be eye appealing and catchy but easy to understand. It is also a good idea to include images of yourself or the work truck. If you are targeting the right places, they probably will recognize your truck from working in the area. Doing so builds trust and company identity. Having a logo for you company appears more professional and appealing to customers.
Also, include a description of your services. Your clients need to know which services you offer so they can decide if you can benefit them. A bullet point format accompanied by some price estimates is more than enough information for this section.
Incentive programs work great. To give an extra push to interested customers, include an incentive coupon or discount offer on your flyer. People find these hard to ignore and might even tell others about them too too.
Finally, include your contact information. This depends on the specifics of your business and it's services. You should include your phone number and which times you answer the phone, as well as which days you are available for free estimates. In addition, list your website and any social media you may have.