Wow, time has flown by! Can you believe it is already almost time for Wolf Creek University Classes to begin? In Wolf Creek Company University's 2018 classes, each course offers a unique way to learn and become better at managing certain systems.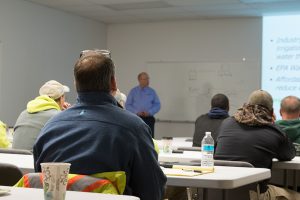 During the busy season it can be hard to keep up with the latest systems. Wolf Creek Co. knows you are busy. We wait until the winter months to provide you with low cost training on the newest industry systems. We offer various online and on site classes for your convenience. They are hands on and interactive, making it easy to learn. Attending classes and having your team attend classes is a great way to prepare yourself for spring. Technology is constantly changing in the industry, you don't want to fall behind. Get up-to-date on all the latest changes in the industry and learn how to expand your services. Competition is tough, offer your customers the best service and the latest upgrades. We are here to help!
To find out more about our classes and which ones are offered near you click here for the calendar and click here for more information.