Wolf Creek Company offers a demonstration of contractors' most favorite products from Rain Bird! We can demo this to you, with your customer, or you can see a demo at your local Wolf Creek location.
Show and Tell the Latest and Greatest
We will show you how easy these products are to use and you can see them in action. We will visit on-site and can fulfill your order on the spot.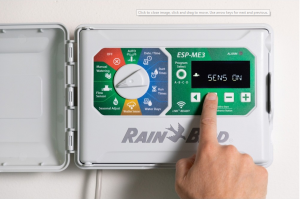 ESP4ME3 – Indoor/Outdoor 120V Irrigation Controller
4 station base capability, expandable up to 22 stations using hot-swappable 3- or 6-station expansion modules (sold separately)
WiFi Connectivity — compatible with the new Rain Bird LNK WiFi module (sold separately). Simply plug in the module to access, operate and monitor your irrigation system from any mobile device.
Flow monitoring.  Use with wired flow sensor (sold separately) to monitor flows, get notifications and prevent water waste from broken pipes and leaks.
Water-savings from 5% to 200% with a one-touch seasonal adjustment
Add a rain sensor (sold separately) to automatically prevent watering when it rains.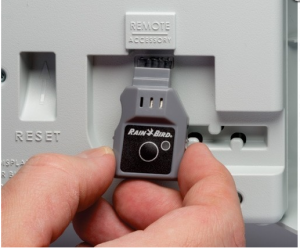 LNK WIFI Module for Rain Bird ESP-TM2 and ESP-Me Series Controllers
Enables WiFi access and control of compatible Rain Bird irrigation Controllers* (controllers sold separately)
Simple Plug & Play design for quick and easy installation
Use your tablet or mobile device to set, monitor and make changes to watering schedules
An advanced mobile app provides convenient access, real-time alerts, and water management tools
Save money and reduce water usage by as much as 30% with automatic weather adjustment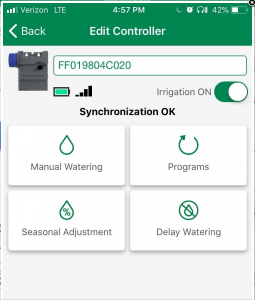 TBOS-BT1: One Station Bluetooth Battery-Operated Irrigation Controller
One station 9-volt battery-operated irrigation controller
Program and adjust via smartphone with the free Rain Bird app
Ideal for street and highway medians, roundabouts, anywhere without AC power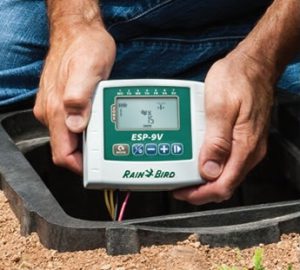 ESP9V1:  ESP-9V Battery-Operated Controller (1-Zone)
Reliable automatic irrigation control when you don't have AC power
Controls 1 irrigation zone
Operates for 1 year using one 9-volt battery or more than 2 years with two 9-volt batteries
Waterproof case and dual-sealed battery chamber for long life, even in wet and muddy conditions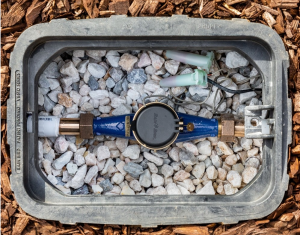 MJ100B:  1 in. Brass Flow Sensor for ESP-ME3
Active management of irrigation when paired with the ESP-ME3 Controller.
The included brass NPT threaded unions allow for fast installation and removal.
Delivers precise accuracy with flow ranges from 1.2 gpm to 50 gpm.
Multi-Jet Totalizing Landscape Flow Sensor with analog register dial readout and wired connection for ESP-ME3 Controller.
Brass body and glass-filled nylon construction provide maximum protection against high-pressure surges, physical damage, and corrosion.
Visit your local Wolf Creek location or call 1.800.488.7305 for a demo to come to you!