For homeowners, drainage isn't usually on their minds. It isn't a service they typically seek out, unless they are having issues with water damage to their home. Drainage is that service that helps you with your bottom line and helps the customer with their landscape. The trick is, they don't know it yet, so you're going to have to sell it to them!
Poor drainage can show it's results slowly: rotting wood, crumbling walls, choking plants and flooding basements are all ways that drainage can do damage. As long as mother nature is giving us her best with the rain and snow, drainage is a necessary service, and one you can offer!
Pooling water in a homeowner's yard is never a wanted thing. In many cases the water rolls down from a neighbor's yard and resides in the lower lying space along the property line. Regardless, this is a problem you can resolve before the mosquitoes return in the spring. The principals of drainage are very simple: water flows down hill and use the best modern drainage technology. Although, the oldest drainage techniques still have merit, and have lead us to modern solutions. Even today, there are tricks and tips to make application easier and successful.  And, as always, Wolf Creek Co. warehouses are stocked with product and people ready to help.
As most people know, too much water is deadly to many plants. And, it makes a wet, muddy mess. Fortunately there are several new products to ease the hassle of excess water. Often drainage jobs can be tied in with water features and rain water harvesting systems. With the proper equipment, excess water can not only go away, but become a useful part of living spaces.
Wolf Creek partners with NDS to offer quality drainage products to our customers. A few of their drainage products that can help you with your next job are the following.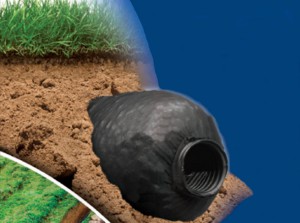 NDS EzFlo French Drain
An improvement over traditional slotted French drain tubing.  A geotextile mesh encloses a packing of geosynthetic aggregate to form a self contained French Drain. No gravel is needed!  Installation time is reduced by up to 75% and it has a 30% higher flow rate. EZ-Flo will also last as much as twice as long compared to traditional gravel packed French drains.  Reduced flow due to silting is the killer of all sub-surface drainage, EZ-Flo will fight silting much longer.
NDS Pop-Up Emitters 
Catch water at the downspouts, run tubing to a suitable area, install a pop-up emitter.  In use the emitter rises to allow water to exit the tubing.  When not in use, the emitter pops down so it can be mowed over and does not impede foot traffic.These emitters need to be kept free of rocks that could keep the tops up. Open emitters can clog the pipes, causing overflow in other key drainage areas. But, they are an exultant way to keep overflow off the property.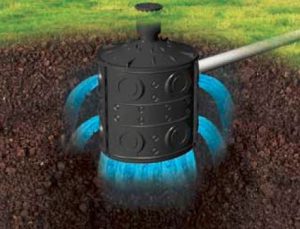 NDS Flo-Well
A collection chamber to temporarily collect and hold drainage water and allow leaching.  An easy and more effective alternative to traditional dry wells.  You can even install a sump pump in it!  Holds more water and will last longer than graveled pits.
NDS Channel Kits
Each kit includes almost all parts that would ever be necessary.  Greatly simplifies a channel drain installation. As we've seen, modern techniques are enhancements of time-tested, proven methods.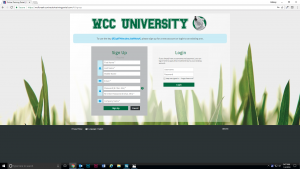 With the proper tools, water vanishes from a property, making your clients' life easier.
Drainage is a great service to offer because most yards could use it. Learn more about these products and more at your local Wolf Creek location. Wolf Creek works hard to help our customer's strengthen their business. If you're unfamiliar with drainage work or would like a refresh course, Wolf Creek offers online and on-site classes. Click here to join our online portal or register for a drainage class near you by clicking the dates below.
Class: Landscape Drainage Fundamentals
Who: Installers of drainage product.
What: Learn how to apply drainage product and techniques to fix nagging water problems in the landscape. Make drainage a profitable addition to landscape
services.
The class will cover:
• Catch basins and grates
• Traditional and new French drains
• Percolation wells
• Channel drains
• Downspout options
• Installation skills
Where/When: All classes will be held at the following Wolf Creek Company branch locations:
Time: 9:00 to 2:00, Lunch Included
Fee: $30 per person.