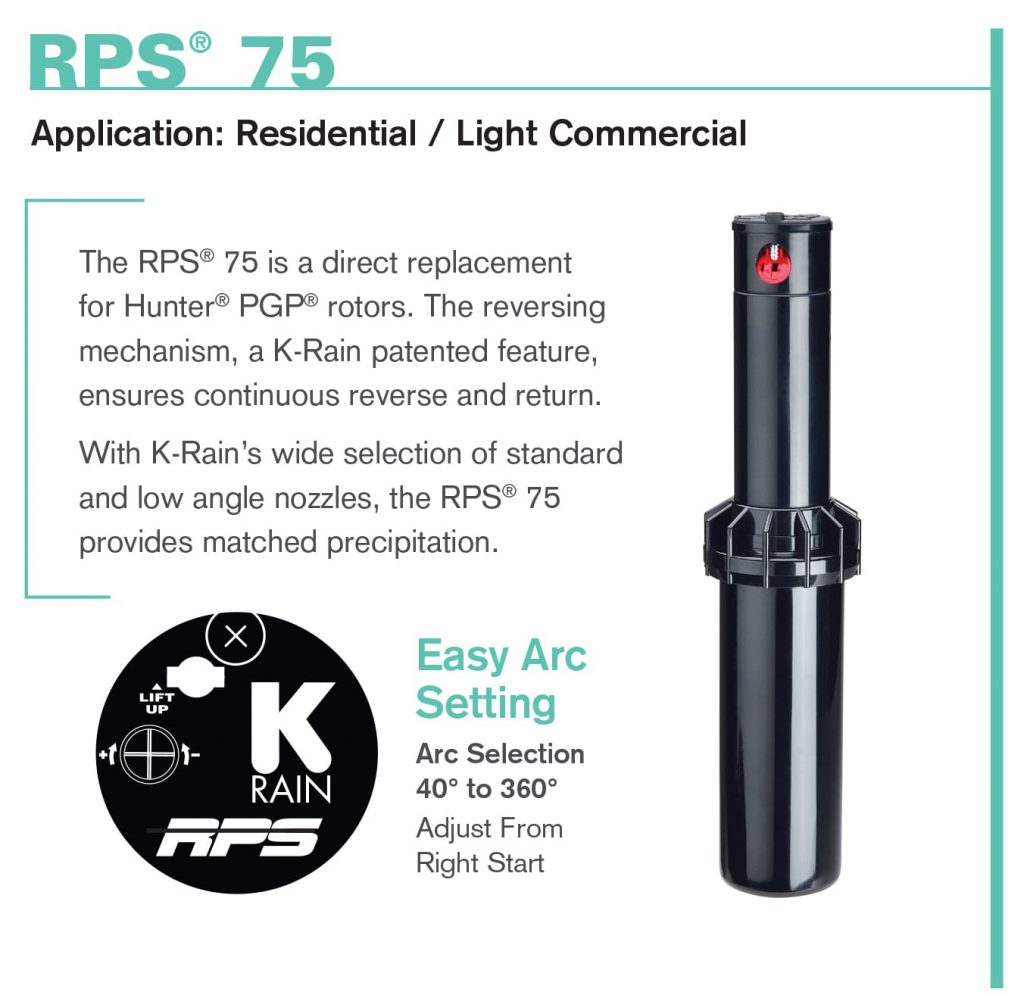 Wolf Creek Company is a proud supplier of KRain products. The RPS 75 is one of KRain's rotary sprinklers.
Direct Replacement for Hunter® PGP®.
Right Position Start – Rotor rotates counterclockwise from fixed right start position.
Riser Fits in Existing Hunter® PGP® cans – Simply unscrew the existing riser from the PGP® can and replace with the RPS® 75 riser.
Top Adjustment – No training necessary – the RPS® 75 has the same adjustment procedure as the Hunter® PGP®.
Full and Part Circle Rotation – Provides a full range of adjustment from 40° to 360°.
Non-flushing Wiper Seal – Reduces leaks caused by debris trapped under seal.
3/4″ (1,9 cm) Inlet – Replaces all standard rotors.
Ideal for Low Flow Applications.
Universal Adjustment Tool – Compatible with existing Hunter® products.
Rubber Cover – Seals out dirt and increases durability.
Wide Selection of Nozzles – Including standard and low angle, provides flexibility in system design.
Five Year Limited Warranty.
For more information contact your local branch.